Jawaharlal Nehru Planetarium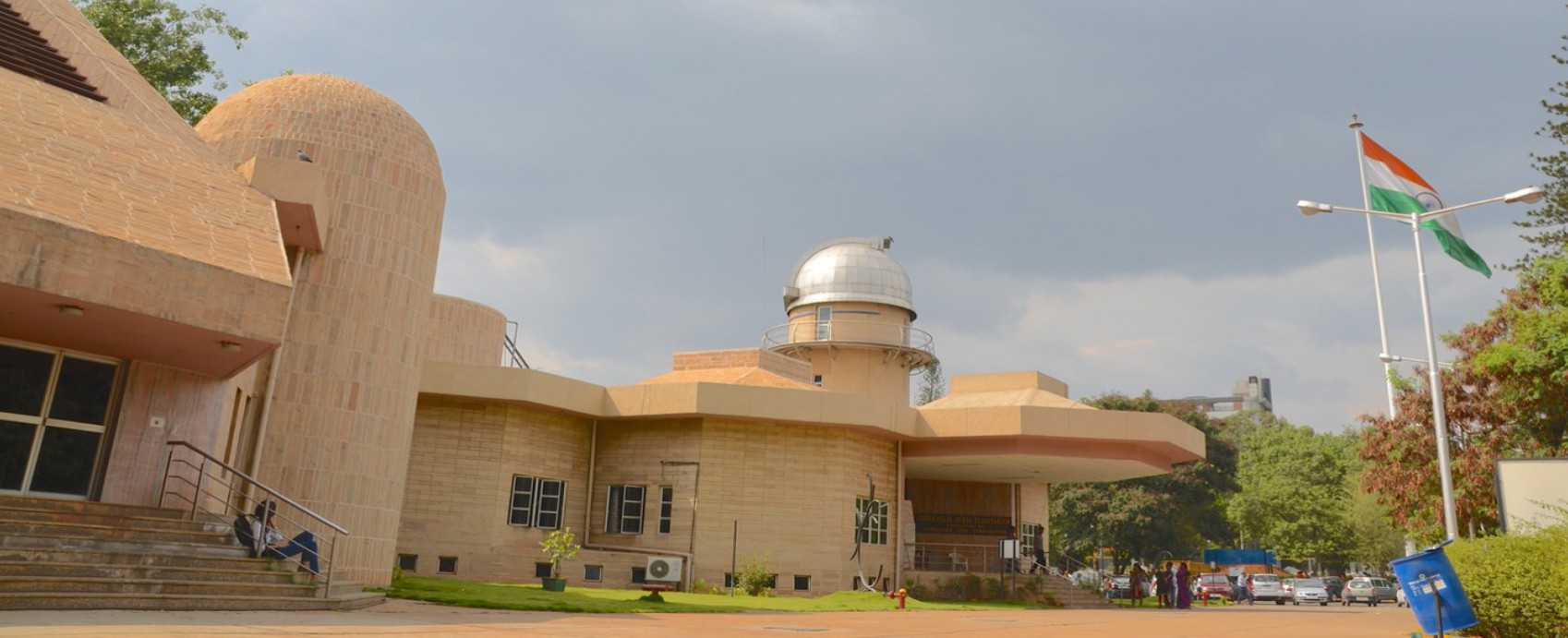 Jawaharlal Nehru Planetarium is located at Sir. T. Chowdiah Road, opposite to the Indira Gandhi Musical Fountain Park. It is one of the five planetariums in India and was established in the year 1989 by the Bangalore City Corporation. The planetarium runs daily shows like Our Solar System, Dawn of the Space Age and Mars-The Red Planet in both languages, Kannada and English. Various activities ranging from sky-theatre shows, science exhibitions, lectures and workshops for science teachers as well as students are conducted from time to time. The aim of these events is to encourage quality education in schools and inspire students towards a career in teaching and research. There is an outdoor science park which showcases various science models like:
Resonant Swings
Whispering Dishes
Sun Dial
D.N.A.
a giant Kaleidoscope
An event called Know Your Stars that takes place on the evening of first Sunday of every month, begins with a lecture session in the sky theatre where the sky of that night is simulated. It introduces the night-sky viewing and also the celestial highlights of the month. The stars and the constellations are identified and all the visitors are provided with the star chart of that day. They are taught how to use the chart and a lecture session follows. After the lecture ends, visitors are taken out for viewing the Moon, planets and stars in the open sky through telescopes.
Few relevant pointers for visitors:
Visiting Hours: 10 a.m. to 5.30 p.m.
It remains closed on Monday and second Tuesday.
Entrance Fee: For Adults - Rs. 35, For Children (below 16 years) - Rs. 20
It is just 2 km away from the city railway station.